Are you spending too much time chasing down payments? Are you using Excel spreadsheets and notebooks to keep track of your clients and their dues? We hate to break it to you, but you may be causing yourself unnecessary stress. The good news is there's something you can do about it!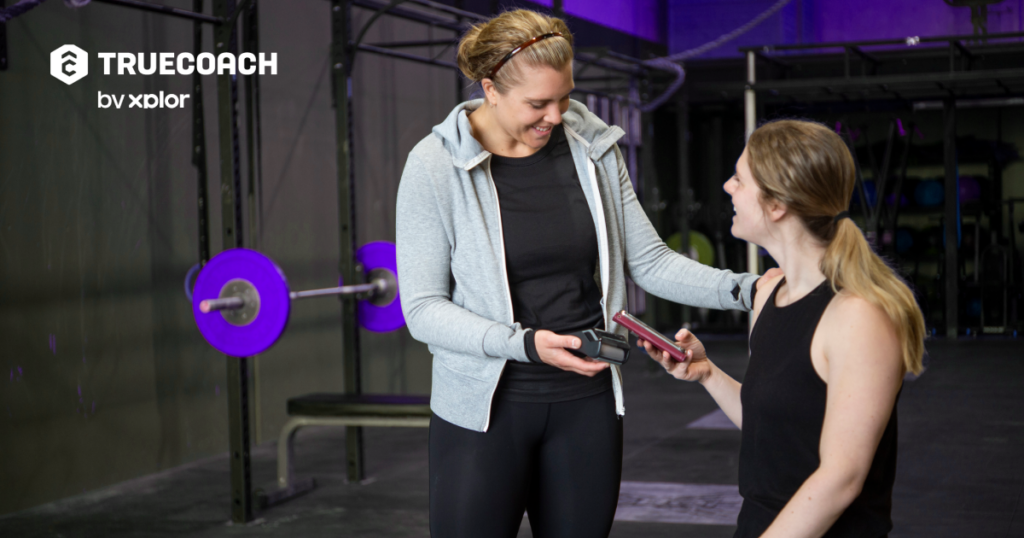 You've tailored your services and calendar to offer flexibility in training; now it's time to do the same for your payment methods. Offering flexible and recurring payment options for clients lets you predict your monthly income better and increase your revenue. Read on to learn the benefits of offering multiple payment options and for practical tips on using your TrueCoach account to take advantage of integrated payments.
WHAT ARE RECURRING PAYMENTS?
Recurring payments are when a customer authorizes a merchant to charge them repeatedly and at regular intervals for a good or service. This is also known as recurring billing, automatic payments, or subscription payments.
This is nothing new, and if you have bills of your own, you've already been prompted to set up automatic bill pay for everything from rent and utilities, streaming services, the gym, toilet paper, and almost everything in between. If you haven't set up subscription payments for your fitness business, what are you waiting for?
When we say "flexible payment options," that doesn't only mean how clients can pay, but when. How is the method (credit card, debit card, cash, money transfer, etc.), and when, of course, refers to the date. For our purposes, we'll focus exclusively on the subscription model and why you should be using this method for your training business.
TRUECOACH TIDBITS
According to a study by C+R Research, in 2022 Americans were spending, on average, $219/month on subscription services.
Research from Intuit found that subscription models are 217% more profitable for businesses than one-time payment models.
A Forbes article states that in 2021, businesses that used the subscription model increased their customer base by 31%.
WHAT ARE THE ADVANTAGES OF OFFERING FLEXIBLE PAYMENT OPTIONS?
1. Streamlines The Payment Process For Your Clients. Even if you train primarily in person and prefer cash, it generally isn't convenient for customers. 93% of employed people in the US are paid via direct deposit. That means stopping for cash at an atm before hitting the gym adds extra steps that can be a major turn-off to clients. We don't claim to be tax experts, but if you want cash to fly under Uncle Sam's radar, *cough cough* remember that only two things are sure—death and taxes.

2. Makes The Bookkeeping Process And Tax Season A Breeze. Being able to see a quick snapshot of what you make in a week, month, or year is a significant part of being an organized and successful business owner. You can better predict your income, pinpoint exactly where your revenue is coming from, determine if you need to update your pricing, and more. Like you, customers also like to see where they're spending their money, and paying in cash doesn't make it easy.

If you train virtually or via a hybrid model, you likely already accept payments online, but how? Do you receive them via your website, Zelle, Cash App, PayPal, Apple Pay, and many other money transfer sites? This can be messy and confusing when accepting payments through many mediums, especially when some are designed for quick cash sharing, not to support businesses. At TrueCoach, we recommend using one online payment medium, like Stripe, to collect and process payments.

3. Subscription Payment Models Don't Keep You In A Perpetual Cycle Of Re-selling. We've mentioned previously why selling training sessions in blocks should be a thing of the past. Let's say you sell Michelle a package of 36 training sessions (3 sessions per week for three months), and her goal is to lose 20 lbs. If she doesn't reach her goal in that timeframe, she will be more likely to not renew your services and look elsewhere. When her training sessions are about to end, it will be up to you to remind her to continue and try to re-pitch to her why she should stay with your training business.

Subscription models leave the training open-ended. This way, you are never stuck reselling or disappointing a client who doesn't reach their goal. Let's say instead you charge Michelle $89/month for the same access to three training sessions per week with the option to cancel given one month's notice. If she loses 10 lbs. at the end of month one, she will jump for joy and likely be amped to see how much further she can go with you. There will be no end date and no need to coax her into a sale.

Furthermore, when you sell sessions in a block package, people will undoubtedly need to cancel or reschedule. Suppose you allow Michelle to miss a week for vacation and reschedule countless times for doctor's appointments. In that case, you have no idea when she will ultimately complete her block of sessions, making your income unpredictable. Whereas with a subscription model, Michelle can fail to schedule any sessions or miss some here and there, you will still receive her $89/month like clockwork.
For more on this read our blog post: Recurring Payments vs. Packages
PRO TIPS
| | |
| --- | --- |
| Be sure to establish a policy for missed classes and subscription cancellations. Just because your client pays a monthly subscription doesn't mean they can constantly miss scheduled classes without notifying you. If so, this takes up a slot that could be used for a new customer willing to pay and do the work. For example, many fitness studios do not allow a penalty-free cancellation within six hours of an upcoming class. | When customers want to cancel their subscription, you can offer them the option to pause it. If they continue with the cancellation, you can keep all their info on file to contact them later with marketing material or with a discount to re-subscribe. |
4. You'll Increase Your Revenue. In 2023, more consumers prefer businesses that use a subscription model. It is like the "set it and forget it" payment option of e-commerce. If you offer flexibility in your due date, that's even better. It allows you to take on more clients and better see your available space in a given class.
Check out these blog posts by the International Sports Sciences Association (ISSA) about the benefits of recurring payments:
Why Set Up Monthly Personal Training Payments?
Best Methods for Collecting Personal Training Payments

TRUECOACH TIDBIT
The first of the month can be a complete cash drain for many who have to pay rent and utilities. Allowing for a flexible payment date appeals to customers who want to stagger those due dates, so their accounts won't be emptied all at once. It gives control to customers who wish to see the big and small picture of their finances.
USING YOUR TRUECOACH ACCOUNT TO ACCEPT PAYMENTS
With TrueCoach, you can seamlessly accept payments for your training sessions and merch using Stripe integration. What are the benefits? We're glad you asked.
Accepts All Major Debit And Credit Cards. This can appeal to clients who want to use their favorite rewards card for all the perks.
No Fees. There are no setup fees and no monthly fees to use it. Set up stripe directly within your account and start getting paid.
Save Time On Sign-Ups. Customers can enter their payment information allowing for more security and less time you'll spend manually entering card numbers.
In addition, the processing fee for card transactions is low. I know you want to keep as much of your money as possible, but having a Stripe badge gives customers confidence and added security for their personal information.
For advice on how to get started, check out our blog post: How to Transition Your Clients to a Subscription Payment Plan
Think about the last time you saw a cash-only business. Or the time the systems were down at your favorite shop, and you didn't have the cash to cover the bill. Did you immediately roll your eyes at the inconvenience or go to another business altogether? Imagine how inconvenient it is for your clients if it is inconvenient for you!
Make the change now to a flexible subscription payment model and watch the dollars start rolling in. 💸
For advice and practical tips on general goal setting download our FREE ebook: Actionable Ways To Set (And Achieve) Your Coaching Business And Client Goals
Sign-Up for Our Newsletter
Article by TrueCoach
First published: November 8th 2023
Last updated: November 17th 2023